Please note that during the Covid – 19 crisis we re no longer visiting clients at home, but are accepting referrals for telephone befriending.
We would like to thank some of our sponsors who are helping THFN transform the lives of the housebound older community in Tower Hamlets: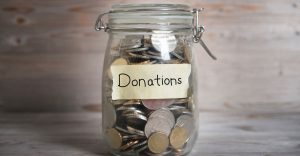 Garfield West
MIND
The Henry Smith Charity
City Bridge Trust
Field Family Charitable Trust          
The East End Community Foundation
London Borough of Tower Hamlets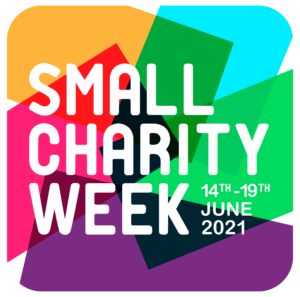 Small Charity Week 2021 
#SmallCharityWeek begins begins on 14th June 2021.
During the week Small Charities will be showcasing the impact we have made in communities, nationally and globally and there will be opportunities to donate. Please share and follow on social media to show support for the UK's vital small charities like THFN! #NeverMoreNeeded #SmallbutMighty #MonthofCommunity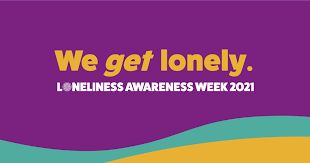 Loneliness Awareness Week.
Loneliness Awareness Week will take place from 14 – 18 June. Hosted by Marmalade Trust, it's a campaign that raises awareness of loneliness and gets people talking about it.
We all feel lonely at times – it's a natural human emotion. We're biologically wired for social contact, and loneliness is our signal that we need more. ​
After a year of lockdowns, social distancing, and restrictions, more of us are experiencing loneliness than ever, which is having a great impact on our wellbeing. We need to remove the stigma and shame surrounding loneliness. And the best way to do that? Let's talk about it! Let's make this the year we accept that loneliness exists.
All THFN staff are Dementia Friends Champions!
We have always been committed to supporting and advocating for people in Tower Hamlets living with dementia, and now with Tower Hamlets Alzheimer's Society we will continue to encourage others to make a positive difference to people living with dementia in their community. We can do this by giving them and everyone in the community information about the personal impact of dementia, and what they can do to help. Please contact us if we can help.
[dt_blog_list post_type="posts" layout="side_overlap" si_content_align="list" si_image_width="50%" dis_posts_total="1″ post_date="n" post_category="n" post_author="n" post_comments="n" excerpt_words_limit="200″ read_more_button="default_button" posts=""]